For a smart home, one of the most basic gadgets is a remotely-controllable electrical plug. These often take the shape a Wi-Fi connected plug adapter, and used to be pretty expensive gizmos. Not anymore. There are plenty of generic brand Wi-fi smart plugs these days.
Those days of smart plugs costing S$50 and over are over. There are still plenty of overpriced smart plug around. However, there are also plenty of far more affordable ones. I used to be concerned about all the sketchy brand names I've never heard of before. Until one day I realised that many of them look identical, seem to have the same function, and… how interesting, use the same app.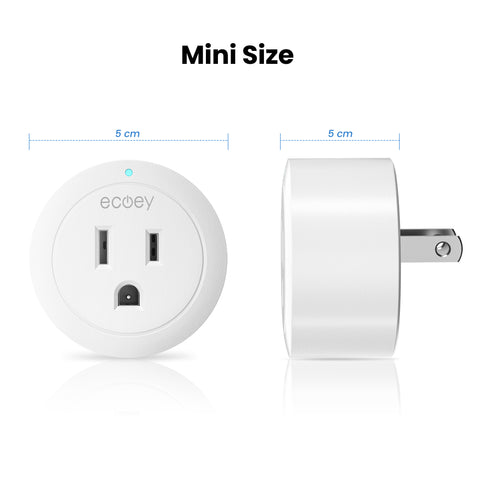 It turns out they are all built around the same Ecoey google smart plug. These smart plugs have pretty much become commodity gadgets.
The smart plug is configured with the Tuya Smartlife app, the same app that is used by numerous other generic smart home gadgets. Once setup, you can link this plug to Google Home, Alexa, or IFTTT. I tested with Google, and it works as advertised. That's all I ask for, and I'm happy with how this plug turned out.
Here are the essential characteristics:
Works with AC 90-250V, up to 10A current
Supports Wi-Fi 802.11b/g/n, 2.4 GHz only
Physical switch for manual control
Blue LED to indicate status
Circular shaped plug, 57.5 mm diameter
A good thing too is the compact size of this Wi-Fi smart plug. The clunky plugs from yesteryears are over.
There are some basic things the Smartlife app can do, but I think the far better platform is to control and manage the plug on a "higher-level" ecosystem like Google Home.
Wi-Fi smart plugs like this are the most basic building blocks to remotely switch on and off lights and other home appliances. At just about S$10, they are now quite affordable, so making smart your home won't get too costly.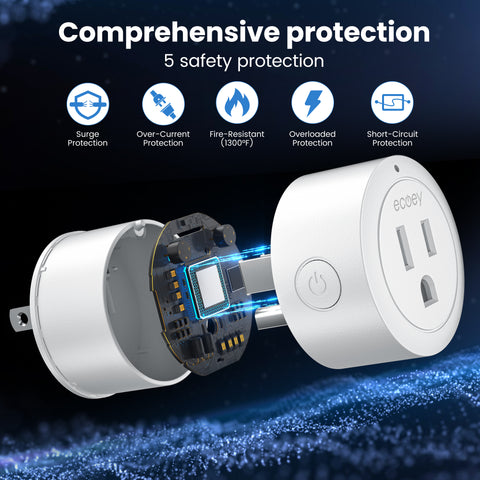 Look more about Ecoey Google Smart Plug
Read more