Wonderful things you can do with Google Smart Plug
With
Google Smart Plug
, you can do many wonderful things to save your time. 
A smart plug is like a power-point adapter – it fits between your power socket and the appliance you wish to plug in. At its most basic level, it simply turns things on and off. But, when connected to a smart home platform, it becomes a very nifty device.
They are considered 'smart' because they let you control your appliances from an app on your phone from anywhere. The good apps even let you set schedules for your smart plugs so you can turn appliances on and off at set times and on specific days.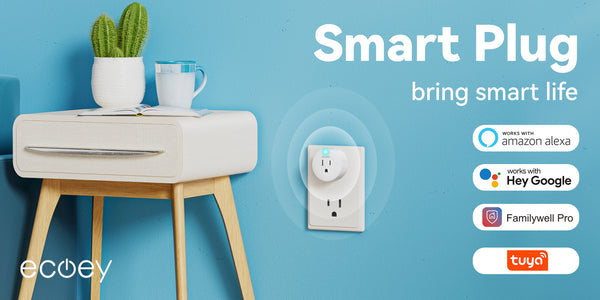 Some smart plugs also go one step further and collect information about how much energy the appliance connected through it is using. This is an incredibly useful feature for the energy-conscious consumer.
1. Turn your home into a haunted house
We've all fantasied about it. Creating a knee-trembling creepy house to scare your friends/housemates or kids. Well, picture this:
Your friend walks in the front door and all the lights go out. Then eerie waltz music starts playing from somewhere deep in the house. Next, the lounge room lamp turns on, but only for a minute, before switching off again.
The music cuts and there's silence. A small floor heater turns on and blows hot air at their feet, then the TV turns on with maximum volume… If your friend is still there at this point, then they have a very steely nerve!
2. Have your morning cuppa ready and waiting — Wake up to a fresh cuppa Joe with a smart plug. Simply plug it in with the best coffee makers — although you will need a model with a physical on switch — and set it to brew as you wake. Just make sure it's ready and waiting by topping it up with water and coffee the night before.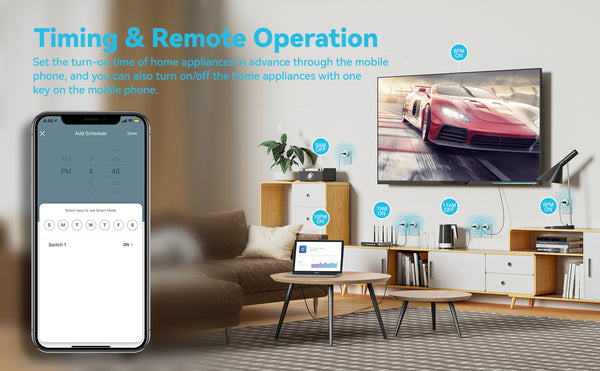 You can use the same technique  if tea is more to your taste. But bear in mind some coffee machines and kettles already come with smart capabilities that let you schedule their activity, so check that out first.  
3. Prep dinner from the office — If you're short on time, then you're going to love this tip. By connecting a smart plug to a slow cooker, you can set it to start cooking while you're at work. That way, dinner will be served once you're through the door. 
Don't use this technique with any other cooking methods though. Slow cookers are designed to be safe to use while you're not at home. However, you should be present when using other methods, such as the oven or a pressure cooker. 
4. Make your washing machine and dishwasher smart — Some smart plugs can connect to an app which displays the energy use. You can set the app to alert you when the power usage falls, which means you've got notifications on demand when a washing machine or dishwasher cycle finishes.
Some of the best washing machines and best dishwashers already come with smart capabilities. But, if yours doesn't, this is a cost-effective way of getting some of the same perks.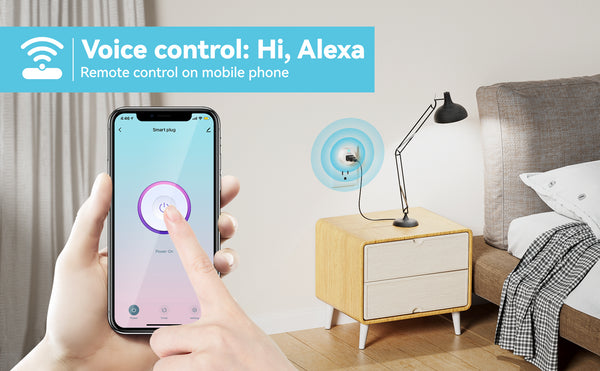 5. Schedule your lights — This is arguably one of the most well known uses of a smart plug, but many of us still don't take full advantage of it. By connecting your lights to a smart plug, you can schedule exactly when you want your lights on and off. This can also come in handy when you're out of the home — by lighting up the interior, you can easily deter burglars.
6. Save water in your garden — While you're at it, you can also connect an outdoor smart plug to your sprinkler system. By doing this you can limit when you want it on and off to help lower your water bills.
This also comes in use if it starts to rain or if it's a particularly hot day — a smart plug will let you power the sprinklers regardless of the schedule.
Check out our wonderful Google Smart Plug here